05 Nov

CECOM Selects ASD for $37.4B RS3 Contract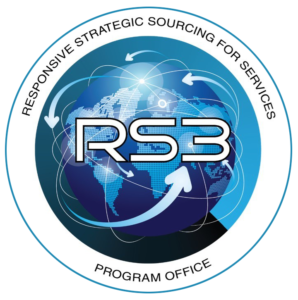 (Alexandria, VA) – Advanced Systems Development, Inc. (ASD) announced on October 18, 2018 the award of a nearly 10-year contract in support of the Responsive Strategic Sourcing for Services (RS3) program. RS3 is a Multiple Award Indefinite Delivery, Indefinite Quantity (IDIQ) Performance Based Services Contract that provides customized best value solutions to a diverse group of organizations that span the spectrum of Command, Control, Communications, Computers, Intelligence, Surveillance, and Reconnaissance (C4ISR) mission requirements throughout the world. RS3 has a $37.4B ceiling with a 10-year ordering period (five-year base ordering period and five-year optional ordering period). RS3 primary service areas include but are not limited to Engineering, Research, Development, Test and Evaluation (RDT&E), Logistics, Acquisition and Strategic Planning, Education, and Training Services.
RS3 provides:
Best Value Solutions
On-Ramping and Off-Ramping Capabilities
No Restrictive Labor Categories
Flexibility, Contract Type and Evaluation Criteria Determined by Customer Requirements
Experienced, Knowledgeable Companies
Extensive Ordering Period
The RS3 contract replaces five IDIQ contracts within the Army that have expired or are set to expire, including the Rapid Response – Third Generation (R2-3G) contract and Strategic Services Sourcing contract (S3).
ASD's win was among Phase 2 awards. ASD is a Small Business under NAICS Code 541712 — Professional, Scientific, and Technical Services — Research and Development in the Physical, Engineering, and Life Sciences (except Biotechnology). The size standard is 1,000 employees.
Richard Bennett, President/CEO and founder of ASD said, "This win is extremely important to our strategic business plan, and ASD's commitment to the CECOM Community. We are pleased to become an RS3 Small Business Prime Contractor and to have the opportunity to support the vision and mission of CECOM."
Team ASD includes approximately 25 subcontractors, many are small businesses of varying socio-economic categories. Mr. Bennett added, "Our team offers experienced personnel who have extensive knowledge of the CECOM mission. We look forward to working with our teammates to provide outstanding services to CECOM as well as DoD, Federal and State Agencies." Procurements under $10M are set aside for the Small Business Primes to compete for the work.
ASD is a small business under the RS3 Contract, providing enterprise solutions provider with more than 36 years of experience in RS3 scope of work areas from contracts with the Department of Defense and other Federal Agencies. ASD provides services from offices located in Alexandria, Virginia (Corporate Headquarters); Huntsville, Alabama, Aberdeen, MD, and at numerous client sites located across six states. ASD is ISO 9001:2015; ISO 20000-1:2011, ISO 27001:2013, and Contractor Purchasing System Review (CPSR) Certified.
CONTACTS: